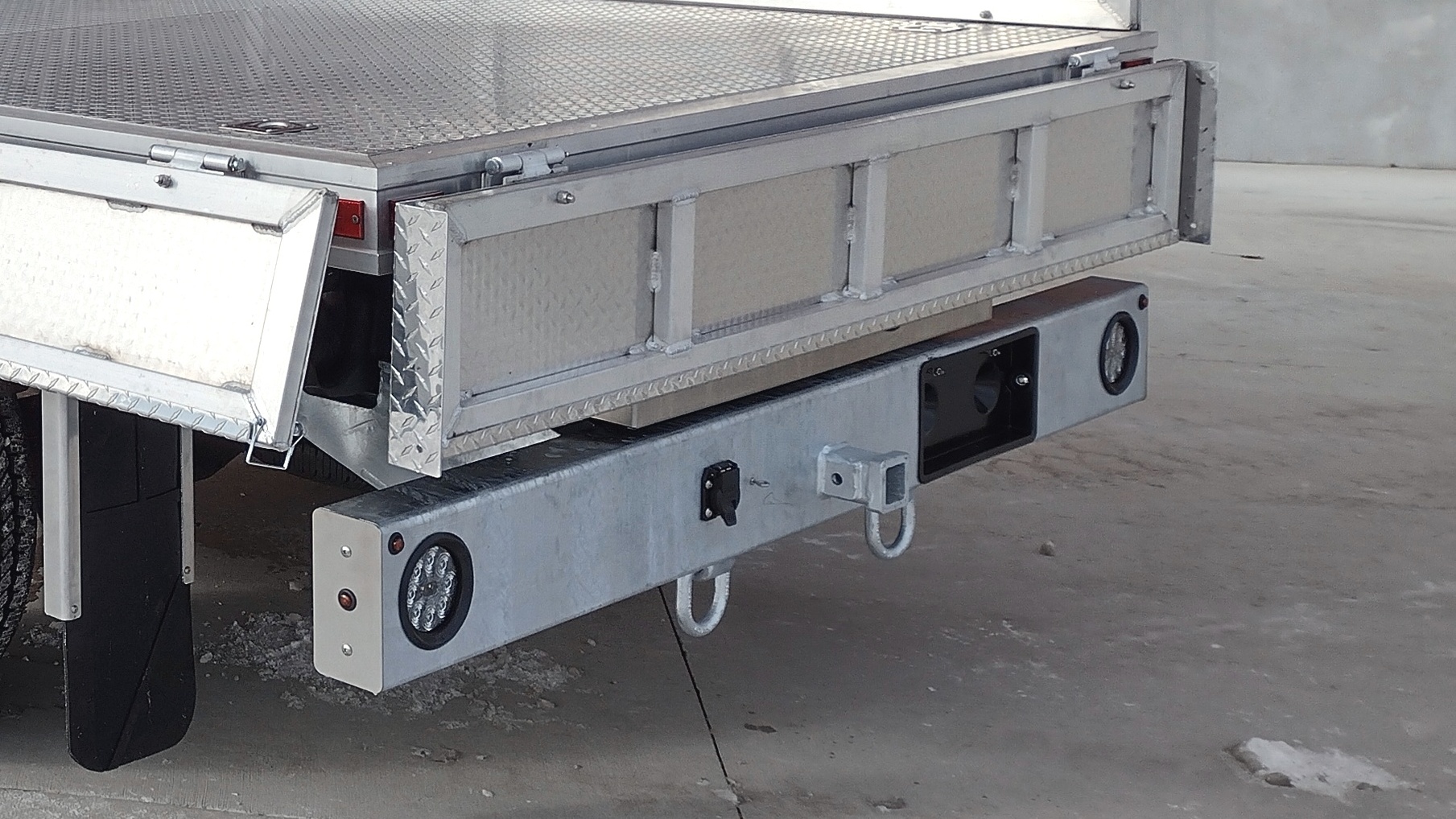 Choose an experienced upfitter and manufacturer that can make a real difference in the final product. Your Sauber Mfg. Co. up fit includes truck lighting standards chosen to ensure reliability and usefulness.
Chassis wiring is connected to our harness system which is fully submersible, integrates factory molded secondary wiring connections and includes plug and play lamp connectors. Individual wires are color coded following SAE standards. The harness and other wiring is mounted with mechanically fastened grommets. Grommets are always installed where passing through steel structures.
LED FMVSS lamps are chosen for durability with secure connections via plug-and-play connectors. Clearance lamps are ¾" bullet type to insure long life with minimal chance of damage. The standard combined LED stop-turn-tail-backup lamps offer cleaner installation while leaving room for operator access or additional lighting devices.
Take advantage of our ability to provide a wide variety of lighting components. We offer custom compartment, work and scene lighting. Amber lighting packages from many manufacturers offers the best product for your application.
Trust us to help with your next project to insure the best outcome.